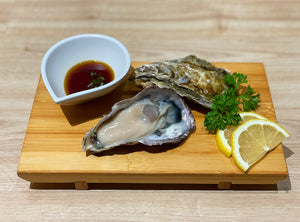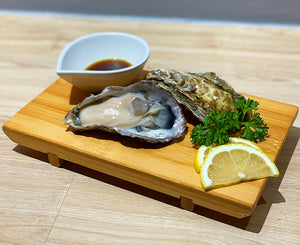 Hyogo Prefecture Premium Oyster Sashimi (1 Dozen)
Thriving along the Japanese coast, a mix of warm and cold currents provide an ideal environment for oysters to feed and grow.

With the rich nutrients and optimum temperature of the sea, oysters harvested in these waters are best savoured as sashimi.
These Hyogo oysters have a milky/creamy taste profile that is less briny.

We serve the oysters with our signature house ponzu.