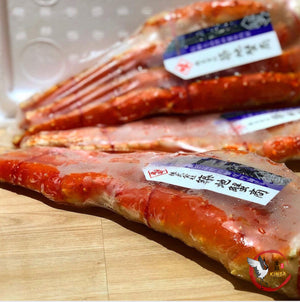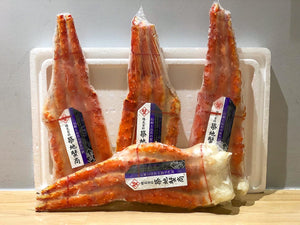 Alaskan King Crab Legs (Frozen Cooked)
The Alaskan King Crab is the largest species of king crabs, reaching a leg span of 1.8 m with males growing larger than females.
These crabs are manly selected for their succulent meat in the legs that retains the ocean sweetness.
Our crab legs are pre cooked and frozen. Preparation only requires simple steaming or grilling before serving.
Each portion is approximately 700g with 4 legs.