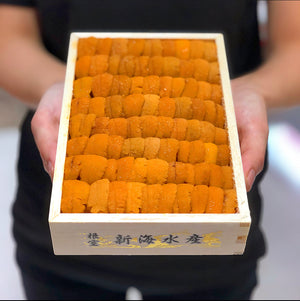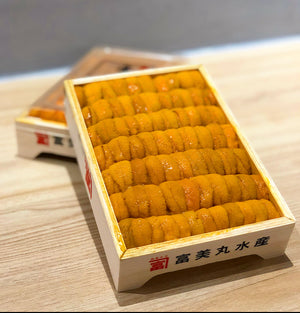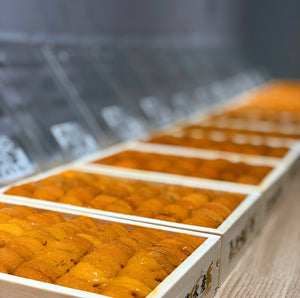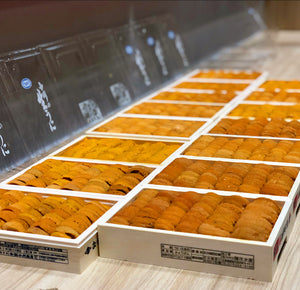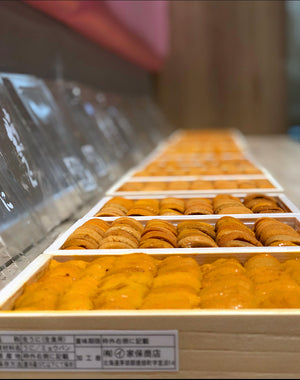 *Pre-order* Premium Auctioned Grade Bafun Narabi Uni (250g)
Bafun Uni is a prized delicacy loved for its exquisite flavour and creamy texture. Harvested from the cold waters around Hokkaido, it is highly regarded as one of the finest types of uni in the world.

Bafun Uni dons a vibrant orange to yellowish hue. Its rich, creamy texture melts in the mouth, offering a velvety sweet finish. The flavor of Bafun Uni is characterized by a delightful balance of brininess and sweetness, accompanied by distinct umami notes.

Shipment arrives twice a week (Wednesday and Saturday)
What You Require For Uni Don:

- Japanese Rice
1 Rice cooker cup (150g), yields 330 g of cooked rice - about 2 portions
OR
You may be feeling a little lazy and want to grab the Microwavable steamed Japanese rice (Fuss free) option
- 100g Uni per portion
- 100g Ikura per portion
- 3 x 1/2 sheet nori seaweed per portion
- Furikake seasoning, add to flavour
- Japanese soy sauce (on the side)
- Wasabi (on the side)