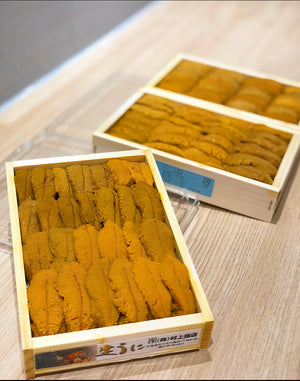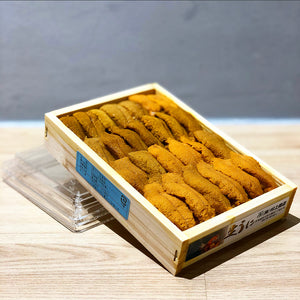 *Pre-order* Auction Grade Shiro Narabi Uni (250g)
Shiro uni is a captivating variation, renowned for its delicate flavour and stunning visual.
With its creamy, velvety texture and pale ivory color, Shiro uni is a true testament to the elegance of simplicity. When savored, it reveals a nuanced taste from the Bafun variation, combining a mild ocean flavour yet a delicate sweetness.