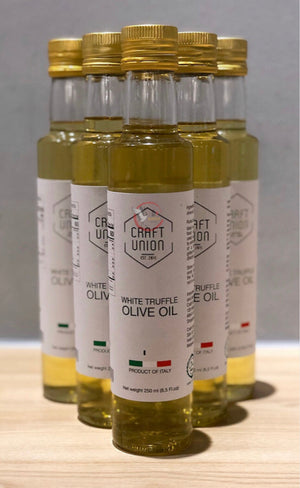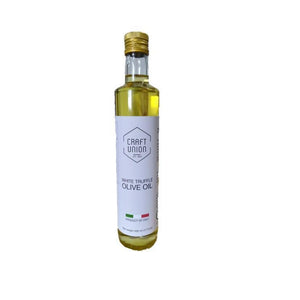 Premium Italian White Truffle (Olive) Oil - 250ml
Truffles are one of the highly prized mushrooms in the world. Among the hundreds of known truffle species, only fewer than 10 are eaten. Out of those, two of the more popular ones are black and white truffles.
Between both types of truffles, the white truffles boost a more intense aroma with a musky palate. Typically only found in specific regions in Italy and France, the whites are also much rarer thus commanding a higher price.
Our selection of truffle oil is made from infusing olive oil with white truffles. We have chosen an olive oil based truffle oil for its ability to absorb a denser aroma from the white truffle.