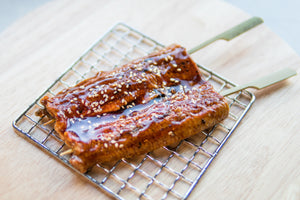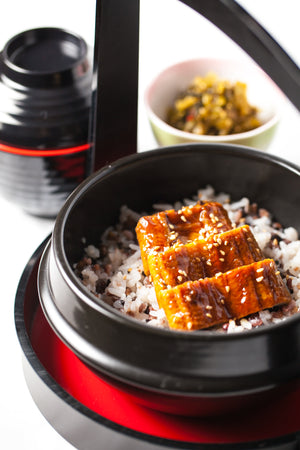 Teriyaki Glazed Unagi Fillets (1kg)
Unagi translates directly to freshwater eel.
Being widely used in Asian cuisines, the Unagi is always cooked and never eaten raw due to the potent toxins in its blood.
The meat of the Unagi is soft and chewy, with a porous texture that absorbs sauces really well. The meat has a natural light and sweet profile where teriyaki sauce is often used to glaze on the surface just before serving to elevate the umami flavours of the dish.
 Our product comes frozen and packed in 1kg trays, ready to eat. To prepare, just microwave for approximately 2 mins on high and glaze with a layer of teriyaki sauce before serving.
What You Require For Unagi Don:
- Japanese Rice
1 Rice cooker cup (150g), yields 330 g of cooked rice - about 2 portions
OR
You may be feeling a little lazy and want to grab the Microwavable steamed Japanese rice (Fuss free) option
- 200g Unagi per portion sliced to size
- 100g of tamago yaki (per portion) sliced to desired strips or cubes
- 3 x 1/2 sheet nori seaweed per portion