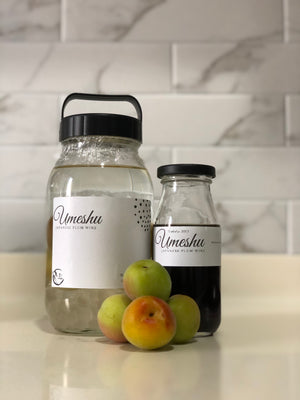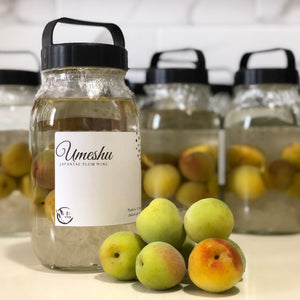 Umeshu - Japanese Plum Wine (650ml)
Umeshu (梅酒) - Japanese Plum Wine is made by steeping Japanese plums in liquor and sugar. Finishing with a sweet yet sour palette makes this drink an ideal pair with a hearty meal. Each bottle comes with Ume fruits.

Typically with an alcohol content of 10–15% - enjoyment over intoxication.
Choose from 2 different selections:

2023 early harvest (Unbottling approx March' 24)
Young and crisp. A dryer palette yet smooth to finish.
2023 late harvest (Ready for sale in March' 24)
Intense aroma of Ume, starts with a sweet palette while finishing off smoothly..
 *Best served with ice*